If you've got a succulent whose leaves have been damaged, started to fall off, or have dried up completely at the bottom, you might wonder whether the plant will look okay once those leaves have dropped off, or if you pull them off yourself to make the plant look a better short term.
I'll cut to the chase by letting you know off the bat that leaves don't regrow on succulents the same way they might on other plants.
If the leaves at the bottom of the plant have become damaged – say if they were snacked on by snails – and you choose to pull them off, new leaves won't grow back in their place.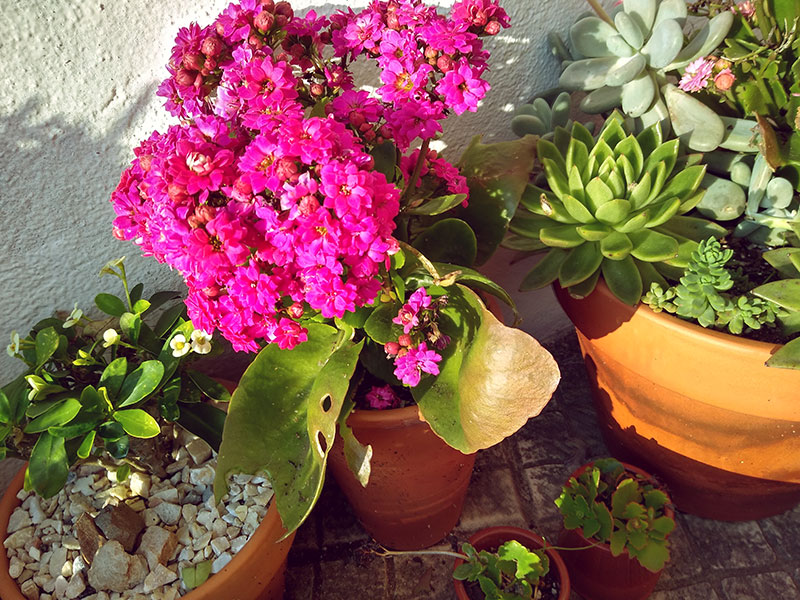 Succulents grow new leaves from the their heads, not from anywhere else on the plant.
That being said, even though succulents won't regrow leaves at the base or in the middle of the plant where leaves have fallen off or been removed, that doesn't mean the plant will necessarily always have a "bald patch" in the spot that the leaves have dropped off.
Sometimes, succulents will grow offshoots, second (or third, fourth, fifth, etc.) heads on the part of the stem where leaves have fallen off.
Other times, as the plant continues to grow new leaves from the top, the bottom begins to fill out, looking more full and less bald than it once did.
There's also a simple, quick, and easy trick to make a succulent look better aesthetically immediately if your plant is otherwise healthy (not over- or under-watered, not sunburned, and not battling pests or diseases).
If your healthy plant ends up with a bald spot that hasn't grown back in to your liking or if you don't want to bother taking the time to see if the bald patch fills in on it's own over time, you can give your succulent a straight cut with a knife or pruning scissors just underneath the section you think is still quite pretty, plop the head that's left in dry soil, wait two weeks, then resume watering your plant the way you had been.
The new, pretty section will begin to grow new roots, and you'll have a lovely looking plant in the meantime.
Once a succulent cutting has established a new root system, it will then begin to grow at it's regular pace, increasing in size again.
Thus, if you're hoping for a bigger plant, or really want your succulent to grow as quickly as possible, you shouldn't cut off it's head, and will be better off waiting to see if the new leaves end up filling in the bald spot created from the leaves falling or being pulled off.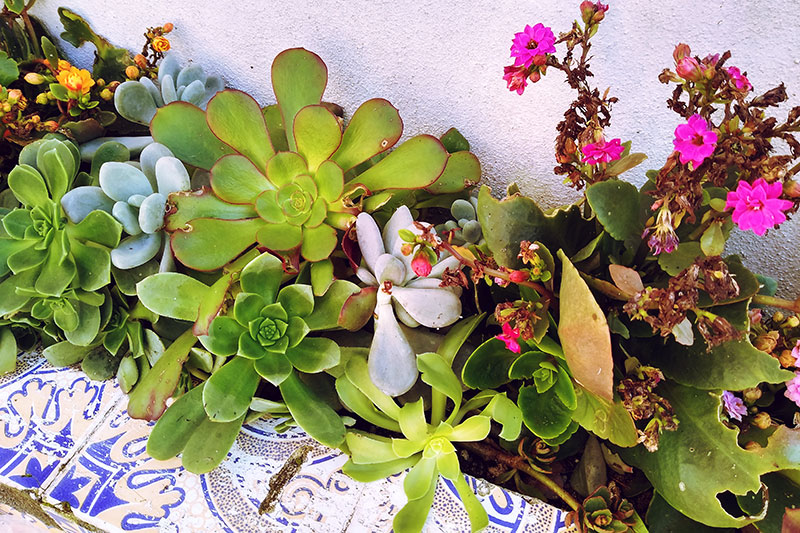 Your Thoughts on Succulent Leaves Growing Back?
Do you have experience with succulent leaves falling off a plant and growing back heads or filling out over time?
Do you find this happens often or are bald spots more common and is re-setting a plant by cutting it off underneath the pretty part a better solution in your opinion?
Do you have advice for those who have succulents whose leaves have fallen off and are hoping their succulents will re-grow enough leaves for the full plant to look more aesthetically pleasing over time? Do you have any tips or tricks in this department?
Would love to hear what you think in the comments down below!