I've never named a plant before. If you asked me about my thoughts on naming plants prior to compiling this list, I would have told you that while I'd likely never take the time to name many, I could still see myself naming a really well-loved favourite or two.
But the internet's won me over. There are just too many quirky-cute, pun-based cactus names out there for me to resist admitting to the fact that I kind of want to use all my favourites. I now feel it's almost my duty to create a mini cactus collection from my larger collection, labelling them with witty names instead of their actual scientific ones.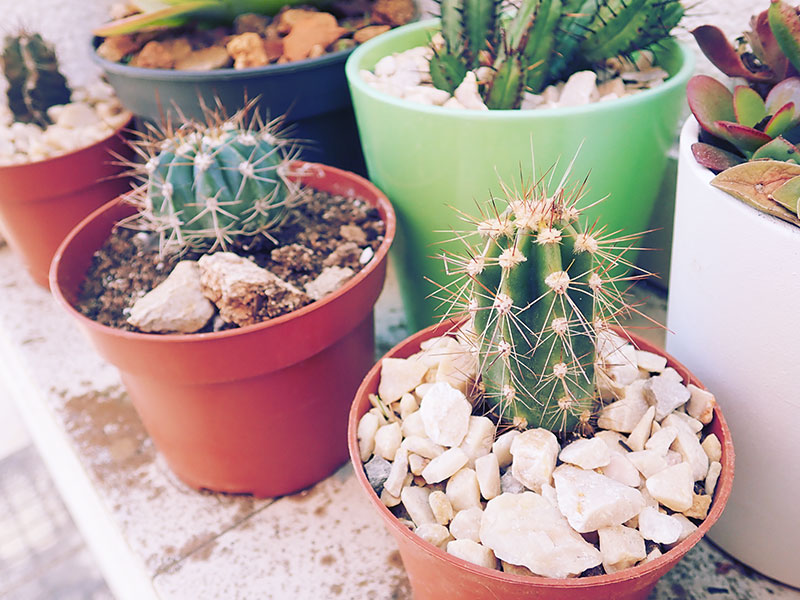 Imagine the fun of watching a house guest come in for a closer look, trying to learn the scientific name of that hairy cactus in the corner – only to discover a "pet" name like "Furry," then beside it more – "Needles" and "Spike" – instead. Yup, you may think it's sad, but this is absolutely my idea of a good time.
When it comes to naming plants, whether a cactus or any other type of plant, I do feel it's almost necessary to make sure the name's funny. If it doesn't bring a smile to your face, why bother to give a plant a name, really?
Obviously, the humor can be subtle, an inside joke only roommates share, even something only you would understand or happen to find funny. Naming a really thorny cactus after a much-hated high school teacher, for instance? Super amusing, even if it's just amusing to you. So long as you're the one smiling, in my books – that's all that matters.
But let's get into all the fun names for cacti I've found scouring the web. Be sure to let me know your favourites in the comments down below, and if there's one you've thought of that didn't make it to this list, leave that name as well. If I ever start that mini collection, I'll probably steal it for my own uses 😉
(Psst, I now have a "pet names" list for other succulents as well, so check that out if you collect succulents besides cacti.)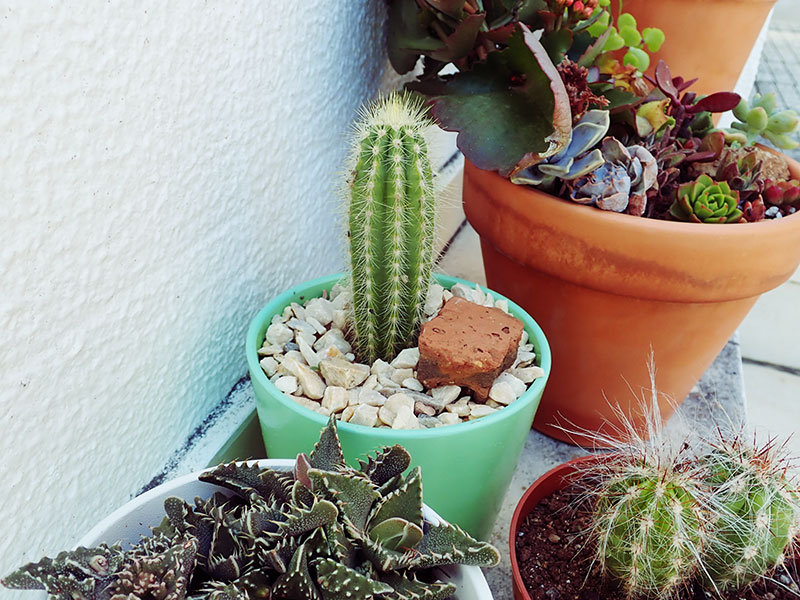 Cute & Funny Cactus Names Gathered from Around the Web
Puns That Allude to Cactus Spines
Spike
Needles
Pokey
Porkie / Porkupine
Prickles
Spikasaurus Rex
Sharpie
Pointy
Double Entendre Humor Cactus Names
Cactus Names That Are Puns on Pain
Ouchie
ThatHurt
Sir Stabbington
Stryker
Ironic Names for Cacti
Snuggles
Cuddles
Bubbles
Free Hugs
Ruff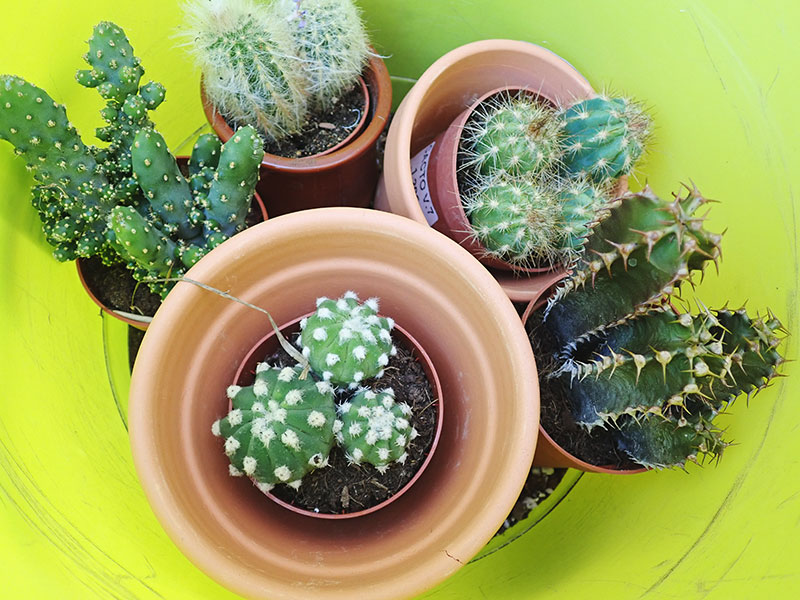 Cute Cactus Names Based on Rhyming or Alliteration
Katniss the Cactus
Shane the Sharp
Prickly Pete
Peter the Prick
Rick the Prick
Serena the Succulent
Senior Saguaro
Atticus the Acupuncturist
Denizen of Deserts
Xena the Xerophyte
Prickly Pear Perry
Carl the Cactus
Cecil
Cedric
Funny Cactus Names Based on Pop Culture & Fictional Characters
Cactus Everdeen
MC Hammer ("Can't Touch This")
Bloat (after the pufferfish in Finding Nemo)
Poker Face (after the Lady Gaga song)
Spike Lee
Pinhead
Señor Dinkles
Spikes McGee
Big Tex
Amusing Titles for Cacti
The Unwatered
The Green One
Succulent The Spiny
Funny Cactus Names Based on Fruit, Veggies, & Other Plants
Avocado
Artichoke
Asparagus
Broccoli
Brussel Sprouts
Cucumber
Cabbage
Green Apple
Green Bean
Green Onion
Kiwi
Snow Pea
Sugar Snap
Watercress
Zucchini
Pickles
Other Funny Cactus Names
Cactusy-Poo
Dr. Spiky M.D.
Mini Me
Avocado
Other Cute Names for Cacti
Amigo
Pierre
Meredith
Ethel
Gerald
Jim
Hector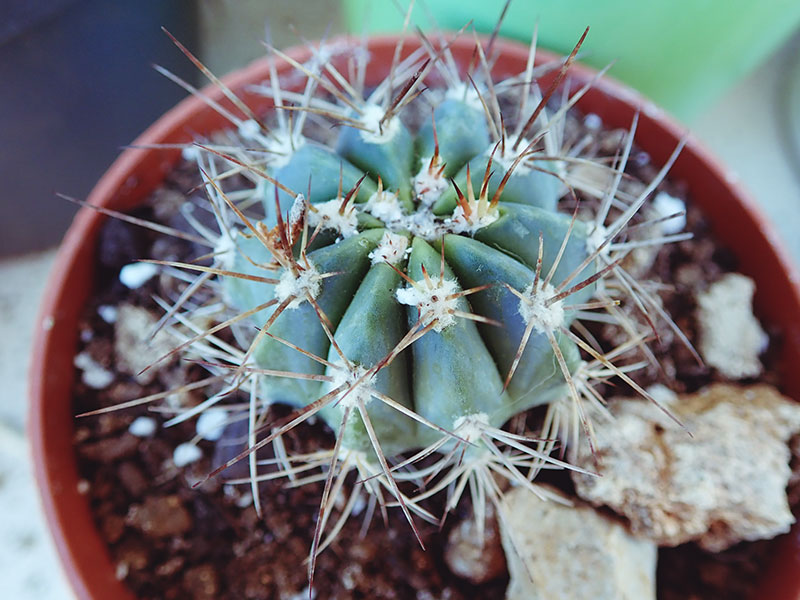 Your Favourite Cactus Names?
What are your favourite names for cacti?
Are there any names in this list you thought were perfect for a little baby cactus you've got at home? Any names that weren't on this list you think should've been?
Let me know in the comments below!