It hasn't been long since I first began collecting succulents and cacti, probably around 6 months in total.
That being said, in that time, the primary goal I've concentrated on is the speedy growth of my collection – one way or another – so I could quickly and affordably quite literally "cover" more ground.
The backstory? My husband Thomas and I moved from Bournemouth in the UK to Cascais, Portugal last September. Here in Cascais, we get the perfect weather, incredibly warm year-round, not blisteringly hot; but it doesn't rain much, so that presents an obstacle for someone like me, who hates watering more than once a week.
June and July's average precipitation are 1.6 and .1 cm respectively, so plants aren't getting much water without me.
In terms of the ideal candidates to grow in my garden, I'm looking at drought tolerant plants – bushes, vines, or succulents and cacti – the latter being my favourites for a number of reasons.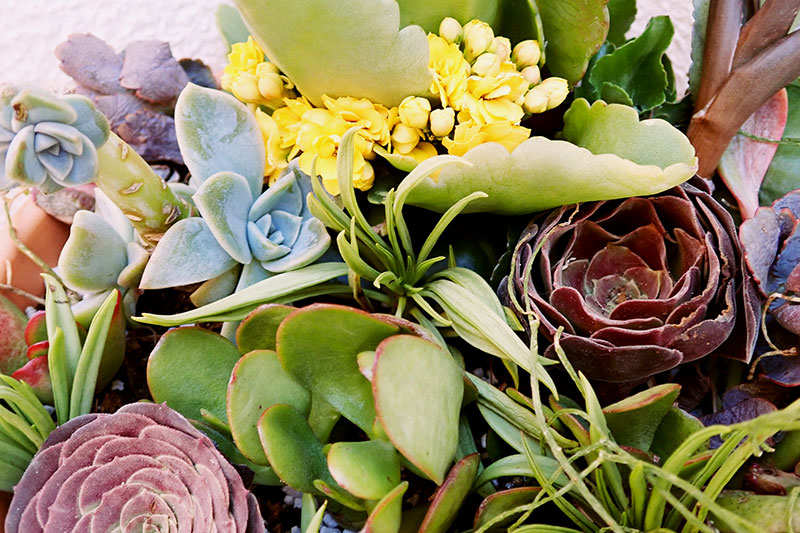 One really compelling reason I love cacti and succulents? They require little to no maintenance, pruning, or anything else of the sort.
But that's largely in part due to how slow they grow, bringing about a different dilemma…
I have a lot of ground to cover, quite a number of flower beds that need to be filled, and like everybody else, I have budget constraints.
So the most growth for the lowest cost has basically been my philosophy – while still doing my absolute best to have as large a variety as possible in the mix.
Basically, I've concluded that there are a lot of ways to tackle "fast growth" of succulents, so you should probably decide what kind of growth you want then choose plants from the different categories that fit those types of growing.
There are plants that grow as one specimen quicker than others, plants that create offshoots faster than others, plants that propagate more quickly and easily from cuttings, and plants that propagate more quickly and easily from leaf cuttings.
You can easily concentrate on all these types of growth, but some might be more important to you than others, so I've split this article into different categories in case you'd like to have a look at only those that pertain to your favourite type of growth.
What I've found is absolutely not the end-all-be-all in terms of rapid growth, and to be honest, since I've been doing this for such a relatively short amount of time there's plenty more I'm sure I'll even learn short term.
If you have more tips, tricks, experience to share, please do. You'd not only be helping me, but others trying to grow their collections quickly. Okay, let's get into it!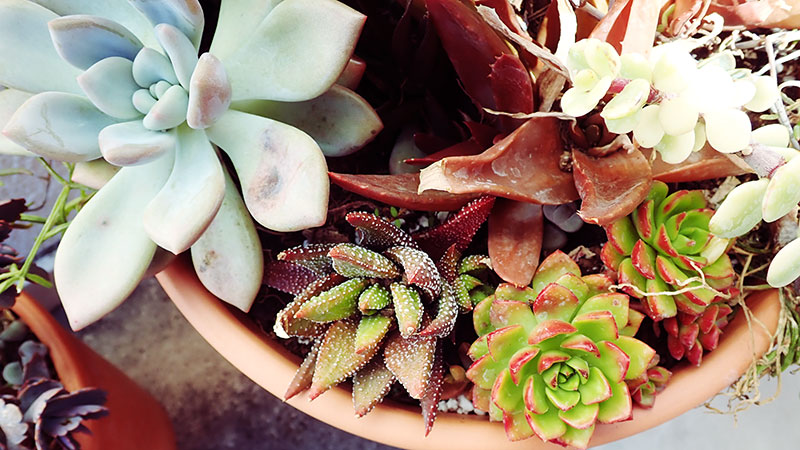 Fast-Growing Succulents to Rapidly Increase the Size of Your Collection
Succulents That Grow into Large Specimen Quickly
Let's start off with succulents that grow physically larger quite quickly.
These types of succulents are ideal if you really only want a few plants, but want them to be quite large specimen within a short amount of time.
I can't tell you how long they'll take to grow to the size you want. To my knowledge this depends on a lot of factors related to how ideal the growth conditions are for the plant.
That being said if you have personal experience with the pace of growth of one of these plants in your house, do share in the comments, would love to know how they've done in your indoor and/or outdoor gardens!
When it comes to succulents that grow large quite quickly, many (if they have stems) also make ideal plants for taking cuttings from.
Most are also quite easy to propagate through leaves as well.
As a result, I feel like this is probably the top category for overall fastest growth of a collection, even if you want to have more plants rather than simply larger plants.
Crassulas That Grow into Large Specimen Quickly
Kalanchoes That Grow Large Quite Quickly
Other Succulents That Grow Large Relatively Quickly
In terms of looking up the growth of a particular plant variety and how long it takes to get to a certain size, you may want to check out the online listings of a plant nursery, as some do list the age of the plant if it's over a year old.
Based on my experience, plants that grow in size more quickly are typically priced more affordably in comparison to others in nurseries as well.
So a pot with a large aloe, for example, will typically cost a lot less than a pot with a large echevaria.
This may be a weird quirk of the few plant nurseries I've visited, however, so do let me know if your experience is in line with this in the comments.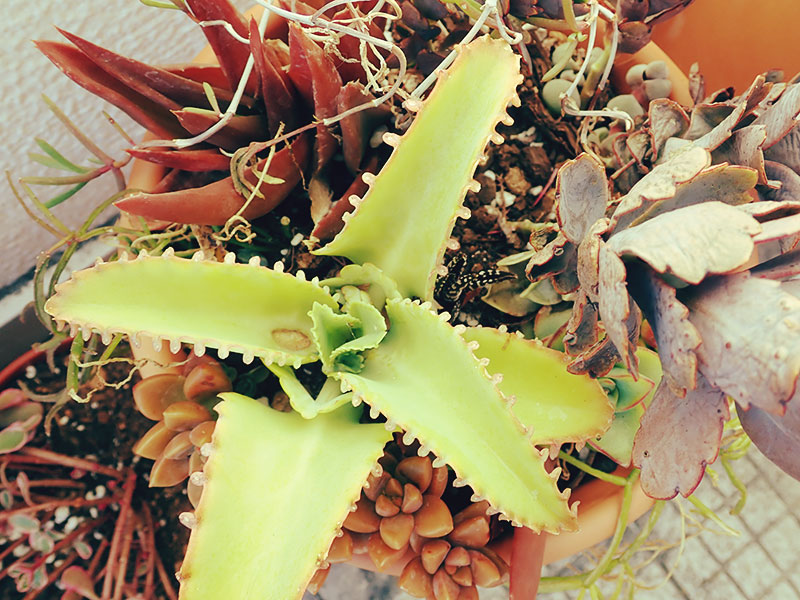 Succulents That Create Offshoots Quickly
Splitting or cutting offshoots or pups, what are basically small babies that grow off the mother plant, is probably the simplest, most guaranteed way of having more succulents.
The following are types of succulents that often create offshoots easily and are thus perfect for this kind of collection growth:
If you're going this route in terms of growing a collection, the best rule of thumb when you head to a nursery is to take a look at how many offshoots/pups a plant already has on it in comparison to other types of plants in the same pot size.
If you take a 12 cm pot of sedums, for instance, and a 12 cm pot of echevaria, you'll notice the echevaria likely has a maximum of one or two offshoots, while a pot of sedum may have 20.
You can also use this technique to choose the sedum, aloe, or haworthia variety that may be more likely to give you the most offshoots.
Many of these succulents, due to the fact that they have small babies that don't grow too large in size individually, can also be classified as some of the smallest succulents, and are thus perfect for miniature arrangements and collections.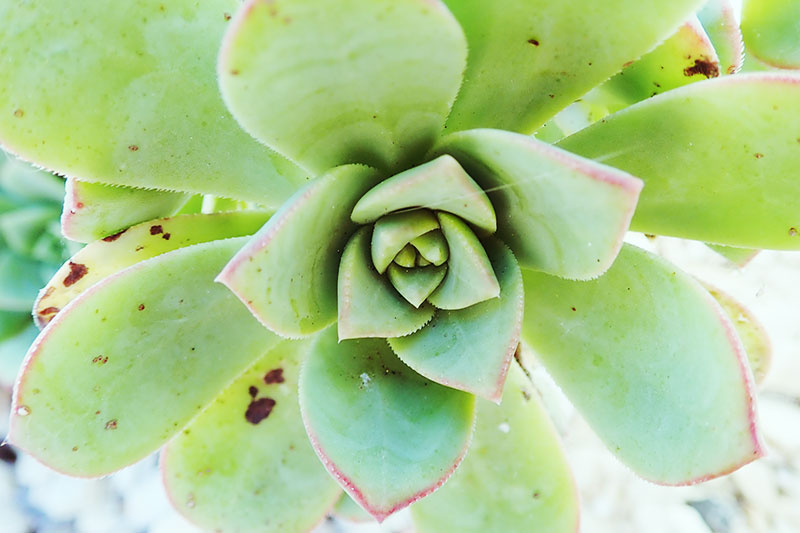 Succulents That Are Quick (& Easy) to Propagate from Cuttings
In my experience, the easiest succulents to propagate from cuttings are:
Succulents that create offshoots without their own roots, like aeoniums, I've found to be a little trickier to propagate through cuttings.
That being said, since they have so many pups, you have many chances to propagate them, so overall you're likely to still have quite a bit of success.
Succulents That Propagate Quickly (& Easily) from Leaf Cuttings
Again, this is based on my limited experience, but from what I've found, the fatter, more fleshy the leaf of the succulent, the more quickly and easily it propagates.
Thus, if you're interested in propagating through leaves and want to have the easiest time, try grabbing varieties of succulents that have quite thick leaves.
One Last Tip: Propagating Succulents That Are Typically Tricky
My last tip – again this is just my experience.
If you have a plant, like a specific echevaria, that you're struggling to propagate through other means (like leaf cuttings), and you have a spare you can try this out on – the technique I find has worked out best for me is to chop off the head of that succulent, leave it to harden off, then try to root it.
Chop above a good number of leaves and leave the stem with its head cut off, watering it normally and it typically begins to grow multiple mini heads/pups for you to then remove once they've grown enough for further attempts at propagation.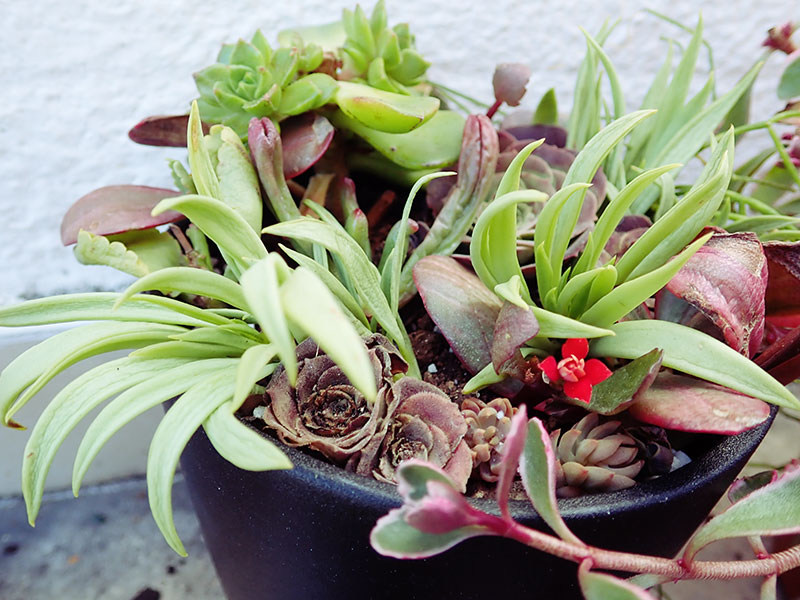 Your Thoughts on Fastest Growing Succulent Varieties?
What do you think are some of the fastest growing succulent varieties?
What do you think is the best type of growth to look for if you want the fastest growth in a collection?
What have you had the best luck with? Do you propagate – and if so which type of propagation do you feel is best for initially growing a succulent collection?
Do you have any other tips for those looking to grow succulents quickly?
Really looking forward to hearing your thoughts in the comments down below!